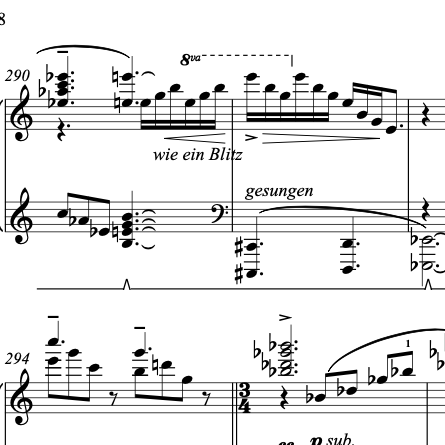 Valse - étude de salon en ut
Piano (original version). Written in 20..(?). Symphonic version written in 2020. Unpublished. Duration : 5m 30s.
I have always been receptive to the so-called decadent music, which explores the limits of the tonal context and its formal justifications, and which also symbolizes the announced death of a certain mode of Western civilization, already replaced by the emerging twentieth century and its cultural revival. These musics, even through their most cheerful pages, always conceal a perfume of nostalgia, a fatalistic and touching nevermore-feel. I had a lot of fun composing this waltz, a respectful homage to the twilight of Viennese Romanticism, to Wieniawsky, Korngold, Moszkowsky and so many other.