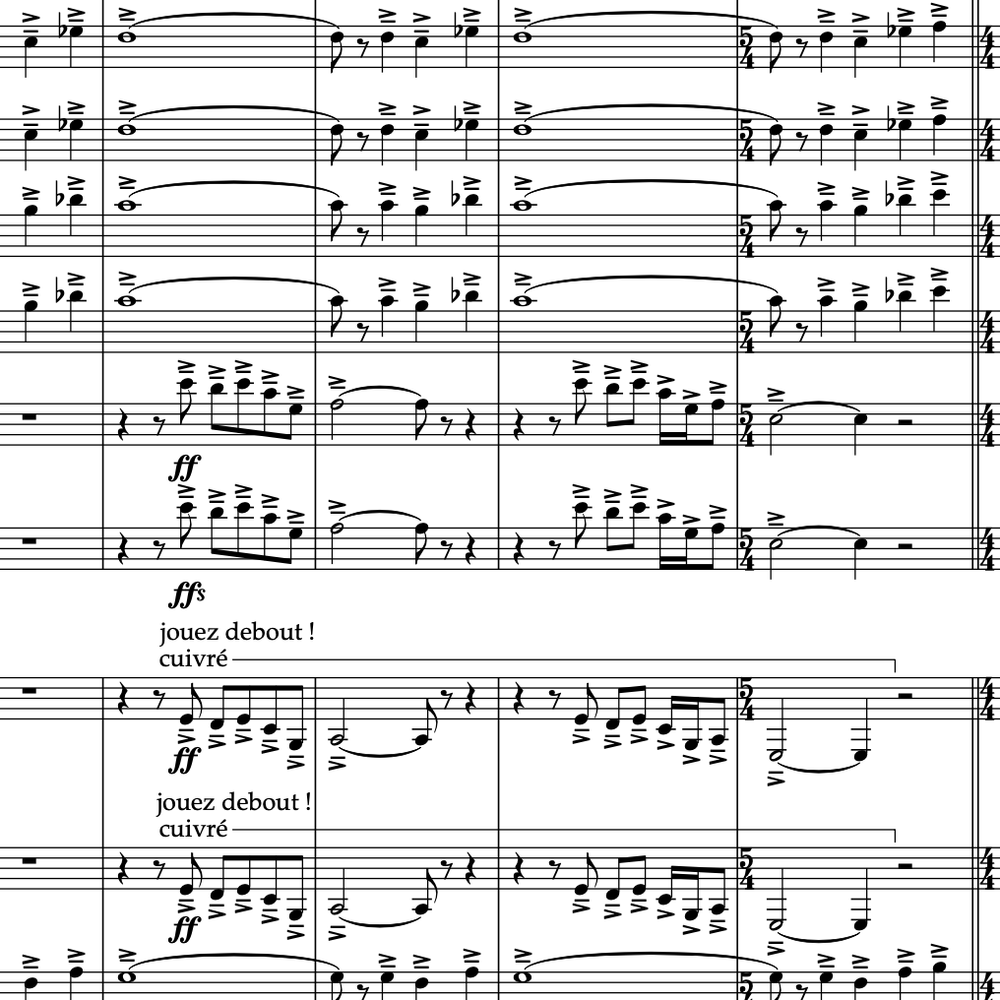 L'histoire de Ben-Hur
2 flutes, 2 oboes, 2 clarinets in Bb, 2 bassoons, 2 french horns, 2 trumpets in C, timpani, snare drum, tambourine, tam-tam, bass drum (or floor tom), suspended cymbal, crotales, harp,  strings. Written and premiered in 2021. Orchestre de l'Opéra de Rouen Normandie, conducted by Hervé Niquet. Commissioned by the Opéra de Rouen Normandie. Unpublished. Duration: 4m 15s.
This suite of symphonic vignettes was composed for the show 'Madame Raymonde et son gros orchestre'. They are essentially pastichios of the original music written by the great Miklós Rózsa for Wyler's film. I also added a wink to the famous 20th Century Fox jingle, composed by Alfred Newman.